2020.09.11
Yuzuru Hanyu did know the true fear of Olympics at Sochi 2014.
text by Toshimi Oriyama
photo by JMPA/Sunao Noto
The story of Yuzuru Hanyu
"To win the Olympic games" #01

Yuzuru Hanyu won the gold medal in men's figure skating at the 2014 Winter Olympics in Sochi. Even though it was his first time to compete at Olympics, Hanyu broke his own world record in the men's short program of individual event, and it was the first time for Asian skater to win Olympic gold. A brilliant feat.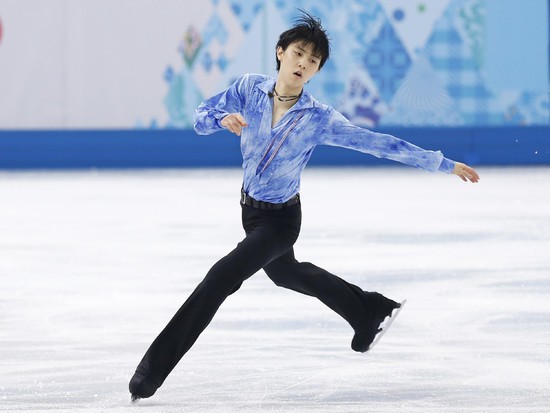 Yuzuru Hanyu at the 2014 Winter Olympics in SochiIt was fortunate for him to experience the figure skating team event that became official event for the first time at Olympics. During the team event, he took part only in the men's short program with no mistakes, surpassed big names such as Evgeni Plushenko (Russia) and Patrick Chan (USA). Hanyu kept the momentum for individual event and scored the world record and finished at the top of the short program. Although it was great start for him, Hanyu was got into a slump - caught by "Olympics' devil" by Japanese expression - in the free skate.

On 14th February 2014, Hanyu spoke calmly after winning Olympic gold medal that was his long time dream.

"I feel very honored for the triumph. But I missed triple flip that I have confidence for. Overall, I'm not satisfied with my performance."

His first performance in the Sochi Olympics was the men's short program of team event on 14th February, which was before the opening ceremony of the Olympics. Hanyu competed with his idol, Plushenko for the first time there. Plushenko was Russia's hero who had won silver at Salt Lake 2002, gold at Turin 2006, silver at Vancouver 2010. But Hanyu didn't crack under the pressure and whirled lightly and gracefully.