2021.07.21
Yuzuru Hanyu thinks outside of the box and taking on difficult challenges.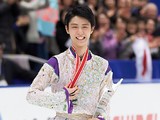 text by Toshimi Oriyama
photo by Sunao Noto(a presto)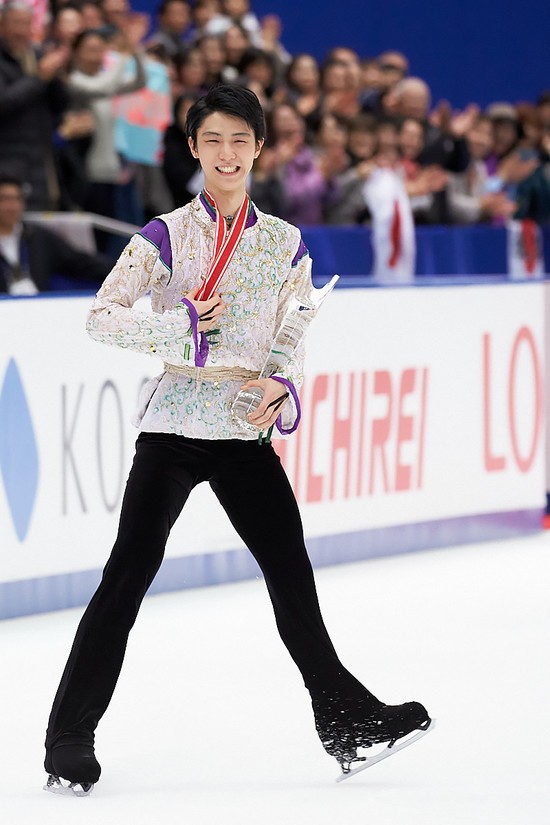 Yuzuru Hanyu at NHK Trophy 2015. Also, the fact that Jin Boyan from China successfully completed a quadruple Lutz + a triple toe loop at the Cup of China in the 2015-16 season may have made Hanyu think more strongly in that way.

Now at the NHK Trophy Hanyu skated freely in his short programme, during which he seemed different from the two previous competitions when he had looked uncomfortable due to thinking too much about the quadruple jump in the latter half.

Regarding the quadruple Salchow, in the beginning, Hanyu confessed with a wry smile, "I struggled to hold it, which Brian also told me" after he managed to maintain his balance by toe edging when almost stumbling on the landing. But the next quadruple toe loop + triple toe loop were as perfectly executed as he had shown in the six-minute training, adding 2.57 Grade of Execution points.

The speed of his flying camel spin earned level four, which was enough for the judges to raise his score by two or three points. The triple Axel in the latter half was also finely executed. Sharp and bold skating in the step sequence earned level four as well, combining for a record total of 106.33.

"In the last four weeks, I've trained so hard that I even surprised myself," Hanyu laughed after the competition. "Jin Boyan scored more than 95 points by trying to maximise what he can do. I thought the same thing - just do what I can do the best. Not being afraid, I played with expectations for the first time since long ago. I also felt happy with all the jumps landed, although they were not perfect."