2020.12.14
Hanyu Yuzuru goes on the journey to win consecutive Olympic titles.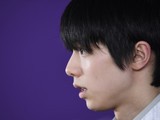 text by Toshimi Oriyama
photo by JMPA/Sunao Noto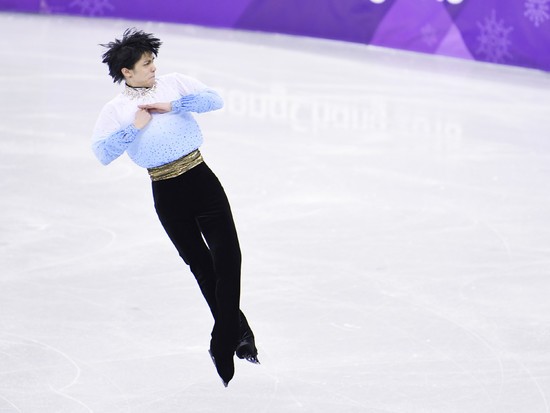 Yuzuru Hanyu at the 2018 Winter Olympics in Pyeongchang The next day, he had his first practice. Starting as if to check the feel of the ice, he confirmed how to enter the run-up with a single jump and finally jumped a triple axel, finishing after 15 minutes of easy movements.

At this practice his movements were sharp and his body looked light, and in the official practice on the 13th, he showed skating that dispelled anxiety. Hanyu lightly jumped a triple salchow, flip, lutz, and two triple axels. Furthermore, he completed a quadruple toe loop and quadruple salchow with the neatly thin rotation of the shaft. He also showed a new composition in the song-playing practice. In the latter half, he combined a quadruple salchow + triple toe loop, quadruple toe loop + single loop + triple salchow, and triple axel + double toe loop, before concluding with a change foot combination spin.

It initially seemed that the composition had been created for the Pyeongchang Olympics, although he didn't seem to have arrived at it in a straightforward manner. Arriving at the airport in South Korea, Hanyu said that "the composition of the jumps will be decided by looking at ongoing adjustments," and that idea hadn't changed at the press conference held after practice on the 13th.

"I think the strategy is really important this time, and I think there are so many options for jump composition. Of course, I'm confident that if I skate cleanly I'll definitely win. I really think so. I would like to decide the structures and programs while I improve my condition"