2020.07.06
Striker Jay Bothroyd lives calmly in Hokkaido. "Japan is lovely. sometimes I get confused though."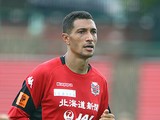 text by Yoichi Igawa
photo by Matsuoka Kenzaburo
"I didn't really enjoy it there as the league and club were disorganised and the standard was poor, so I told the club I wanted to leave. Then there was the opportunity to come to Japan, to play for Jubilo. I also spoke to a few other teams, but decided to come to Japan. And that was the right choice."

Of course there were confusions in Japan, too. For instance, Bothroyd feels there is less flexibility in daily life.

"Those little things, " he says. "Such as you have to follow the rules all the time in society. For example, if you are short a few pence when shopping in England, people don't care and they will let you off. But here, you can't do that. If you want painkillers here, you have to see a doctor, whereas in England you can get them at petrol stations. Also, at restaurants here in Japan, if you want to get less of something, they won't make the change because it's not on the menu."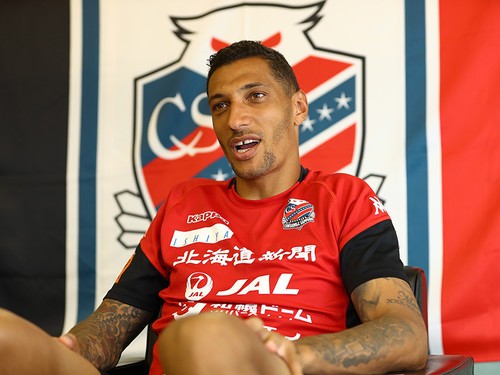 Bothroid says "My lIfe in Japan is calm" at the interview in 2019 It is easy to imagine that a professional vegan athlete from London has been confused by such scenes in this country. Nevertheless, the footballer who has lived in Perugia of Italy, Cardiff of Wales and Muang Thong Thani of Thailand has been gradually adjusting himself to the culture of Japan. In fact, he used to be a vegan before but now only avoids eating meat due to the inflexibility.

On the pitch, though, his adjustment was faster. Bothroyd scored 20 goals in his first season and became top scorer in the J2 League to help Jubilo earn promotion to the first division as runners-up. By that point, he had become familiar with the virtues of the country.